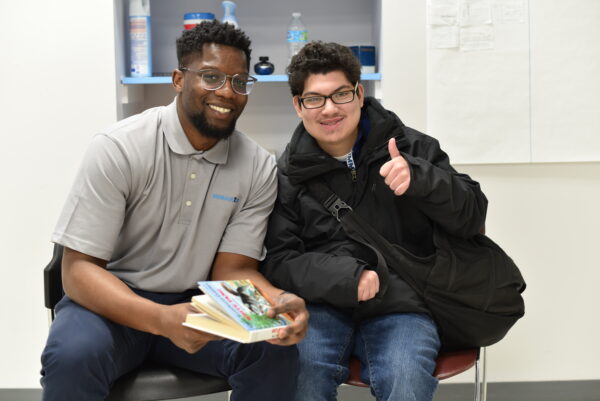 We are currently seeking Rehabilitation Counselors for various person-centered focused DDA funded programs to teach rehabilitation skills, personal enrichment classes and provide community integration opportunities to adults with developmental disabilities.
Rehabilitation counselors are responsible for developing, implementing and overseeing the day to day activities for clients with developmental disabilities. Daily activities include teaching life management skills, psychosocial skills, following behavior modification plans, and trips into the community. This is an entry level position which provides an excellent opportunity to gain experience in the developmental disabilities field with opportunities for growth in the organization.
Qualified candidates should be energetic, patient, possess excellent verbal and written communication skills, as well as exhibit highly developed organizational and time management skills. In addition, creativity, reliability and basic computer skills are a plus!
All subsequently hired staff must be available to complete all trainings (some in person and off site) during their length of employment with Humanim.
Location: (varies) including Howard County, Anne Arundel County, Baltimore City and surrounding areas.
Day Program(s): Monday-Friday 9:00am to 2:00pm & 8:00am to 3:00pm
In- Home Supports (ISS): Schedule varies based on client needs
DDA Residential Program: Weekends (Saturdays and Sundays) 7am to 3pm/3pm to 11pm/11pm to 7am
Requirements:
• High School Diploma/GED equivalence
• Bachelors' degree in psychology/related field or 2 years relevant experience preferred
• Valid driver's license/vehicle available for work
Persons with experience in working with in DDA day program settings are encouraged to apply.
At Humanim, you'll perform meaningful work, make a difference in the lives of the people we serve, and find the support and training it takes to grow as a professional. We offer a comprehensive benefits package for eligible employees, including paid time off, medical insurance, and tuition reimbursement. We are an Equal Opportunity Employer.
To Learn more about a Career at Humanim, download our Careers Pamphlet!
To Apply, visit our Careers Page!