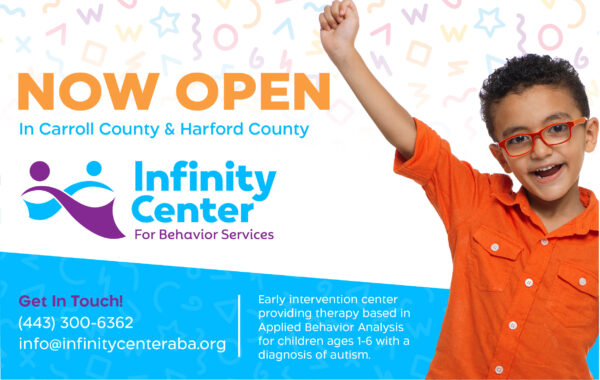 We are excited to announce the opening of Humanim's newest program: The Infinity Center for Behavior Services!  NOW OPEN in Carroll & Harford County.
The Infinity Center is an early intervention center that provides therapy based in Applied Behavior Analysis for children ages 1-6 with a diagnosis of autism.
The Infinity Center is passionate about delivering the highest quality of services to ensure that children and their families meet their treatment goals.  They work together with parents and caregivers to develop individualized treatment plans that meet the specific needs of each child and their family. Treatment goals incorporate early learning milestones that are essential to each child's development.
Services Include:
Diagnostic & Assessment Services
Individualized Treatment Plans
Intensive Individual & Small Group Therapy
Social Skill Development
Speech & Language Services
Specialized Family Training
Connect with Infinity Center on Facebook !
---
Interested in Receiving Services?
CONTACT
Kristen Colyer, Director of Clinical Children's Services
Phone:  443.300.6362
Email:  info@infinitycenteraba.org
LOCATIONS
Carroll County                    Harford County
6505 Ridenour Way             4698 Riverside Parkway
Eldersburg, MD 21784        Belcamp, MD 21017