This month we recognize + observe National Disability Employment Awareness Month by sharing about the many and varied contributions of America's workers with disabilities!
---
Meet Kelvin!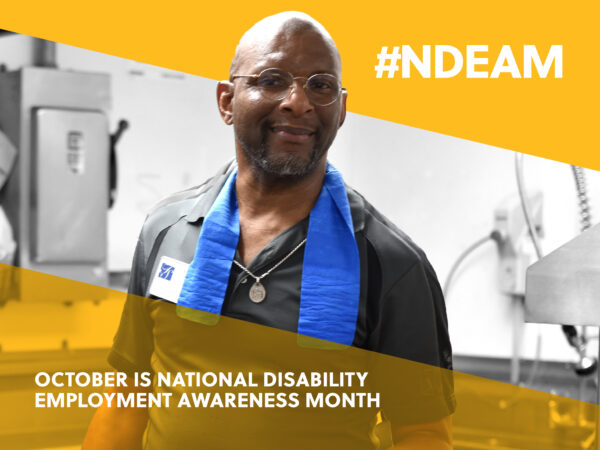 In 2005, Kelvin moved from New York to Maryland and was looking for organizations to help him get out and get to know his new community. Shortly after moving, he joined Humanim's Day Program and began vocational services where he started working with his Employment Consultant & Job Coach, Maureen Howley. From the beginning, Kelvin has been very involved in his employment services and willing to try out various types of employment to find his expertise. Some of these jobs included warehouse recycling, courtesy clerk, janitorial, and working at Sims Warehouse, Harris Teeter, and a Rehab Facility. However, it wasn't until he began at Heartlands Senior Living Village that he found a job he enjoyed.
Kelvin takes pride in his role as a kitchen staff, where he has been employed for two years. He enjoys getting a head start and staying ahead of the system, always thinking of more effective ways to do things, such as double-gloving so that he can easily change gloves, and double-bagging the garbage to keep things clean. "Once you already know what you're doing, you can put it into operation and turn it into a skill," he says. In addition to his innovation and dedication to his role, Kelvin has also learned how to better communicate with his co-workers and supervisors. Being involved in Humanim's programs has helped Kelvin acclimate to Maryland and meet people in the community, and being employed he says has "helped me financially, pay the bills, and save some money."
Kelvin's hard work and dedication were recently recognized as he was named Employee of the Month in June! The award included a $100 bonus – and residents voted for him to be a recipient of their Gratuity Fund, matching Heartlands Employee of the Month bonus. Maureen shares "Kelvin's eccentric personality has made him a true asset to the Heartlands community. He's always willing to go above and beyond to help his peers and entertain the residents, leaving everyone he encounters with a smile and a laugh!"
---
Meet Darnell!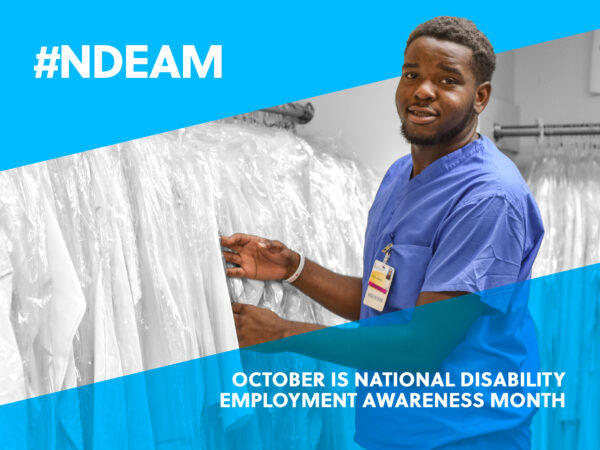 Darnell, a rising high school senior in Baltimore City, first heard about Humanim's Start on Success (SOS) program through his high school counselor. This summer was Darnell's second year participating in the SOS program, and he's gained a variety of experience in two internship settings.
During the summer of 2018, Darnell interned at the YMCA, which was his first summer job and first paid work experience! This year, he wanted to obtain experience in another setting to gain further exposure and opportunity, "It's motivating to have a job," he says. He decided to intern at UMMS, where he works in the linens department. Darnell works diligently to load and unload the dock, organize lab coats, and keep the hospital's linens fresh and tidy. From his coworkers, peers, and SOS Coordinator, it's clear that Darnell's positive attitude and willingness to be a team player is instrumental in his internship.
When asked about his experience in the program, Darnell says, "The program made me start opening up more with my peers. I've become more responsible, gained work experience, and perfected skills." Outside of working at UMMS, Darnell and other SOS participants receive classroom instruction, work readiness training, and assistance with identifying career interests.
---
Meet Lindsay!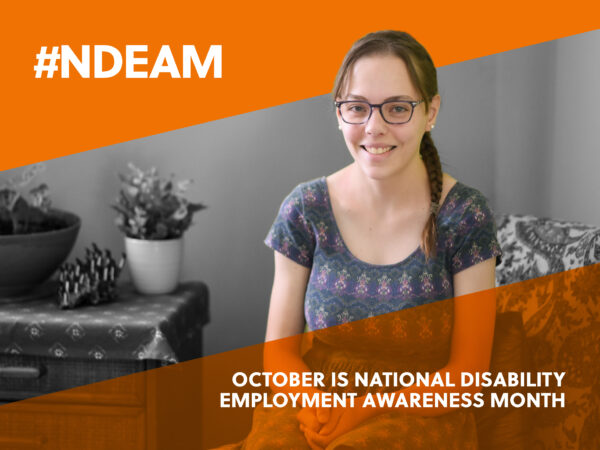 A 2019 graduate of the Homewood Center School, Lindsay was introduced to Humanim's Work Experience – Student to Employment Program (WE STEP) in October of 2017, which provides work based learning experiences, mentoring, and job support services to high school aged students and young adults with disabilities. At the time, Lindsay's transition counselor encouraged her to join the program to further explore her career interest in working with children.
Lindsay began her internship in the Stay and Play area of the YMCA but through the program was able to explore other departments, including mastering new skills as a Front Desk Attendant. She showed so much growth over her junior school year, that she was offered a part-time position working directly with kids at Veterans Elementary School for her senior year.
Lindsay's exemplar work in the program led her to become the student representative to accept Howard County Public Schools' partnership award with the YMCA of Ellicott City, and upon graduation she was offered employment with Abrakadoodle as an After School Staff for the upcoming school year. She plans to attend Howard Community College, and will continue to receive job support services with Humanim through the next three years of her employment.
---
Meet Reed!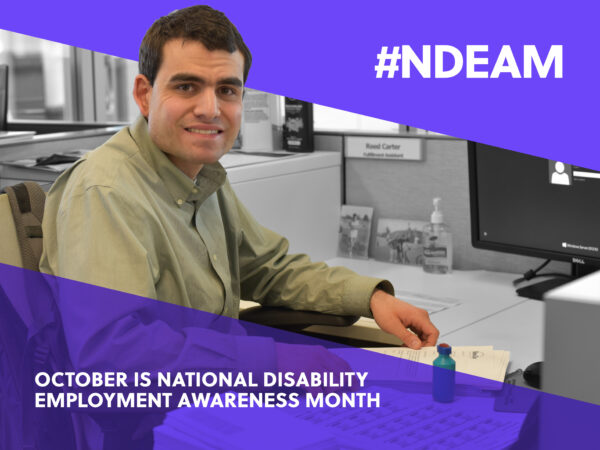 Meet Reed! Reed has been an employee of NewDay USA for over 13 years, and is considered a part of their family. Over the years, Reed has had several different roles, and recently received a new title as the Fulfillment Assistant. Reed plays a vital role on his team by ensuring that all outgoing mail is packaged accurately and supplies are ordered as needed. He has consistently been given the opportunity to grow and take on new and more challenging tasks, which has helped in Reed becoming a more independent and career oriented individual.
When NewDay USA reorganized a few years ago, eliminating Reed's position at the time – NewDay USA created a new role specifically for him. When he takes vacation time, the employees who cover his position are unable to meet the same production levels.