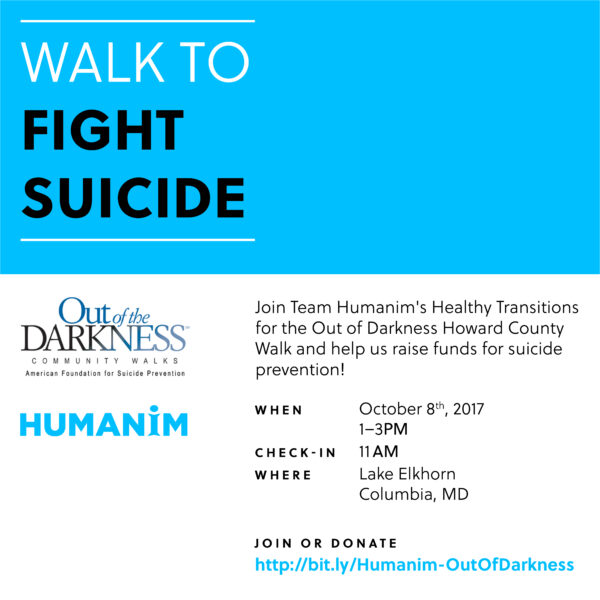 Walk to Fight Suicide
Join Team Humanim's Healthy Transitions for the Out of Darkness Howard County Walk and help us raise funds for suicide prevention!
The Out of Darkness Walk is a community of nearly 250k people walking in hundreds of cities across the country in support of the American Foundation for Suicide Prevention's mission to save lives and bring hope to those affected by suicide.
All donations are 100% tax deductible and will help bring AFSP one step closer to achieving their bold goal to reduce the suicide rate 20% by 2025.
Join the Walk or Donate to Team Humanim here: http://bit.ly/Humanim-OutOfDarkness
When/Where: 10/08/2017 from 1-3PM @ Lake Elkhorn – Columbia, MD
Check-in: 11:00 am
For more information, contact Healthy Transitions Coordinator Juli Murray at: jmurray@humanim.org