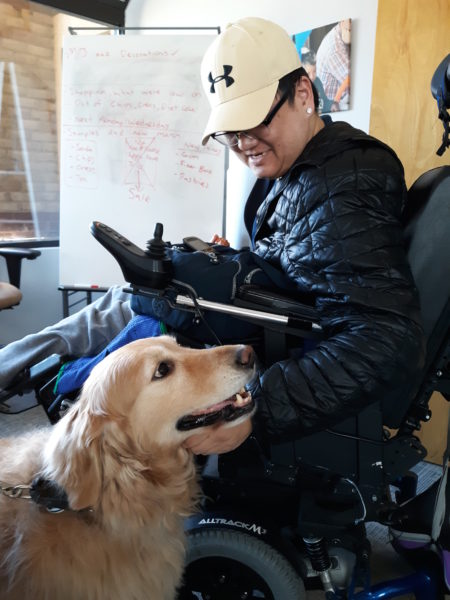 We recently partnered with Pets on Wheels to bring therapy animals to individuals at our developmental disabilities day program in Columbia. Holly the Golden retriever visits us every other Tuesday in the afternoons to put a smile on everyone's faces. In fact, we're not sure who benefits more – Holly from the endless belly rubs or our individuals getting some unconditional love from human's best friend.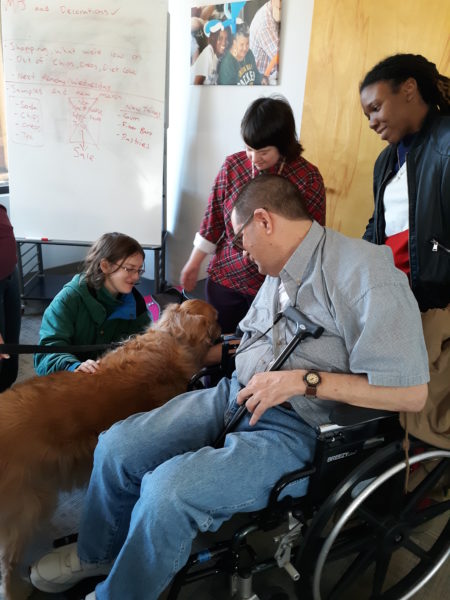 Some of the benefits of animal therapy include helping to ease anxiety and stress, lifting the spirits of individuals suffering from depression, and helping to motivate individuals through their affectionate nature.
While animal/pet therapy is a fairly new concept, we can already see how much it benefits our individuals (and our staff!). We always look forward to Holly's visits at Gerwig Day program!