Tuesdays at Humanim's Psychiatric Rehabilitation Day Program are often filled with furry, friendly companions from Pets on Wheels!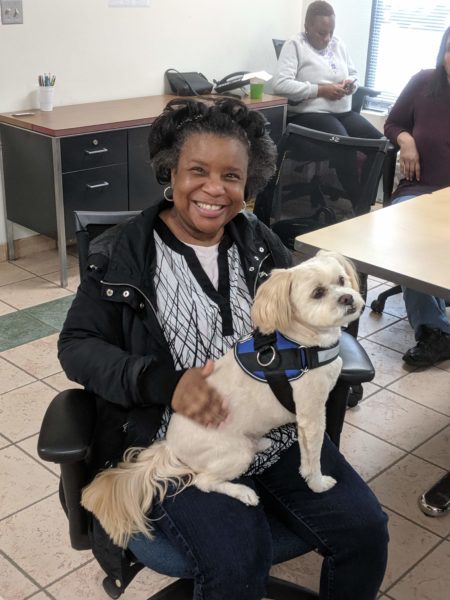 Bailey and his owner, Mary Lynn visit every Tuesday and have been an integral part of the day program for almost two years.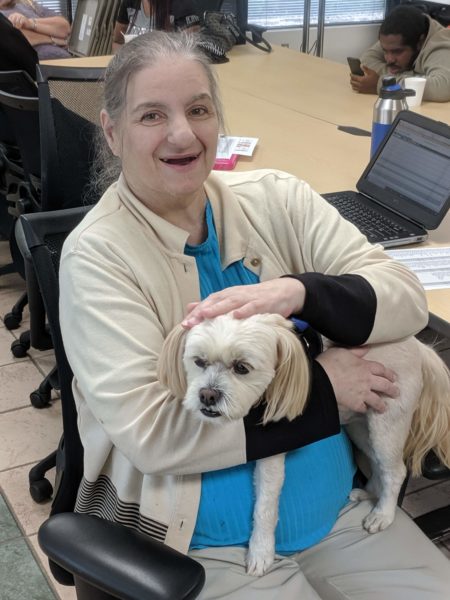 Bailey enjoys being petted endlessly, and the individuals in the program always look forward to the comfort that Bailey's company brings!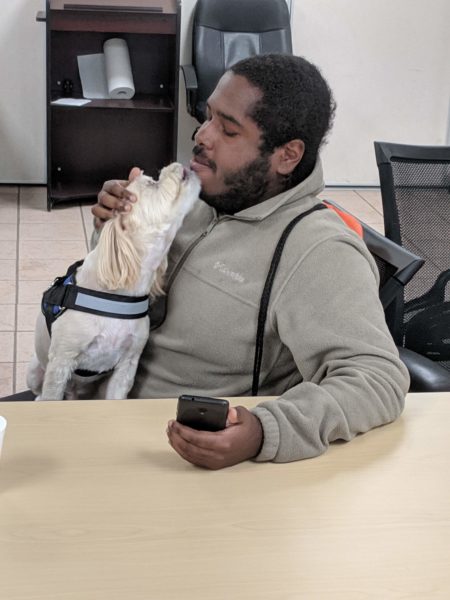 Through daily educational groups and activities, including visits from Pets on Wheels, our Psychiatric Rehabilitation Day Program promotes increased independence, while allowing clients to focus on recovery and well-being within a structured and therapeutic environment.