Scenes from the recent pollinator garden installation at our Woodside location in Columbia! Through the collaboration of
Howard EcoWorks
and Humanim staff members, the team engaged in an afternoon of social and environmental impact to prep and plant the new garden.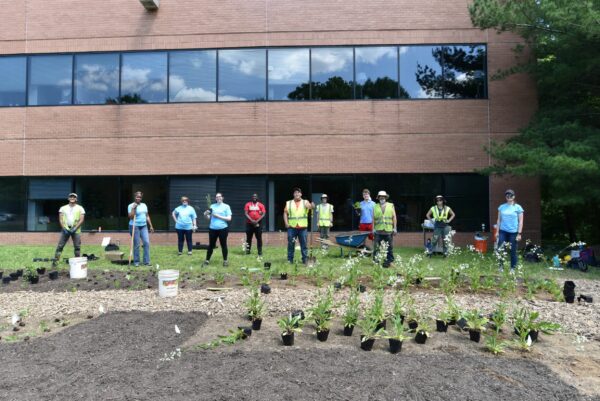 The garden includes a walking path filled with native plants that provide a habitat for plant and
produce pollinators. Additionally, this space will be used to engage Humanim clients in learning about the environment, and developing coping and job skills. A big thank you to Howard EcoWorks for their expertise and partnership in this project!