Help us celebrate!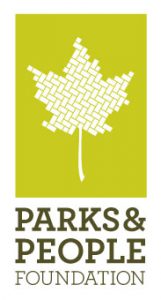 Humanim congratulates the Parks & People Foundation, The New Broadway East Community Park Project, for winning the Maryland Department of the Environment's 2013 Smart, Green & Growing Award for:
Innovations in Stormwater Management
What is Smart, Green & Growing? See the website.
The Parks & People Foundation is dedicated to supporting a wide range of recreational and educational opportunities; creating and sustaining beautiful and lively parks; and promoting a healthy natural environment for Baltimore.
Humanim was proud to be part of the Planting Day and invites you to visit the park, next to our building at 1701 N. Gay Street, Baltimore, MD 21213.