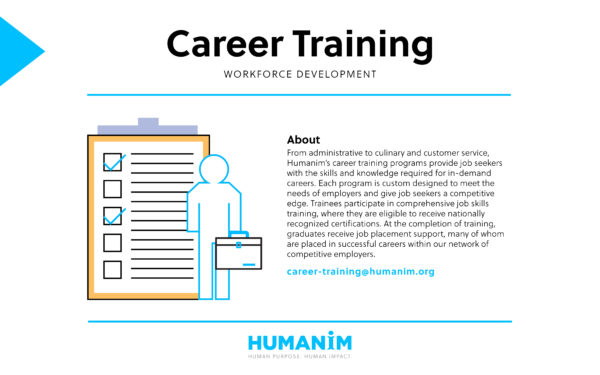 This month we spotlight our Career Training programs! Our career training programs are part of Humanim's Workforce Development division, which provides services that are designed to equip both individuals and families with the skills necessary to achieve greater financial independence and long term success.
These career training programs provide job seekers with the skills and knowledge required for in-demand careers. Each program is custom designed to meet the needs of employers and give job seekers a competitive edge.
Trainees participate in comprehensive job skills training, where they are eligible to receive nationally recognized certification. At the completion of training, graduates receive job placement support, many of whom are placed in successful careers within our network of competitive employers.
Learn more about our Career Training programs at: https://humanim.org/…/workforce-development/career-training/