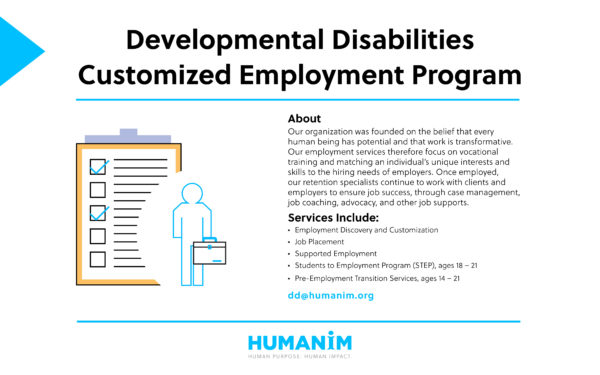 This month we spotlight our Developmental Disabilities Customized Employment Program which provides vocational training and employment services to our developmental disabilities clients. Using a customized approach, our employment specialists match an individual's unique interests and skills to the hiring needs of employers. Once employed, our retention specialists continue to work with clients and employers to ensure job success, through case management, job coaching, advocacy, and other job supports. Services include:
Employment Discovery and Customization
Job Placement
Supported Employment
Students to Employment Program (STEP), ages 18 – 21
Pre-Employment Transition Services, ages 14 – 21
Learn more about our programs for individuals with special needs here.