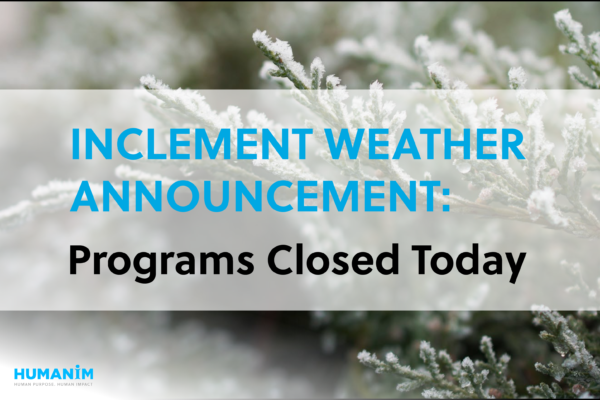 Based on the forecast, Humanim transportation will not be provided and day program services will be closed on Friday, December 23, 2022.
All staff should be mindful of the weather and road conditions.  If the conditions because hazardous, staff may take liberal leave, using paid time off. Essential Staff are to report to work as soon as they are safely able to do so.
All staff must call their immediate supervisor if they are unable to come to work, will arrive later, or depart earlier than the scheduled time.
Employees at City Seeds and iScan must contact their immediate supervisor for the status of their operations.