Watch the video from Room & Board, our commercial partner in the Baltimore Wood Project – which beautifully details the journey of urban wood from abandoned Baltimore row homes to the Room & Board showroom and store – and its social impact along the way.
The Baltimore Wood Project, a collaboration between Humanim social enterprise, the U.S. Forest Service, Parks and People, and the city of Baltimore and state of Maryland through Project CORE – exemplifies Humanim's ecosystem approach to social enterprise: leveraging government, community and corporate partnerships to maximize social and environmental returns along the supply chain.
From Room & Board:
"Two Humanim entities, Details Deconstruction and Brick + Board, employ people who have barriers to employment, from incarceration to a lack of education. Rather than simply demolishing vacant row homes, Details crew members carefully remove salvageable materials within the walls, including century-old floor joists, ceiling panels and wall lath. In fact, Humanim estimates that for every one job created by a demolition project, deconstruction creates six to eight positions while keeping thousands of pounds of materials out of landfills. With more than 17,000 homes currently identified as vacant in Baltimore, there is plenty of work to sustain the program.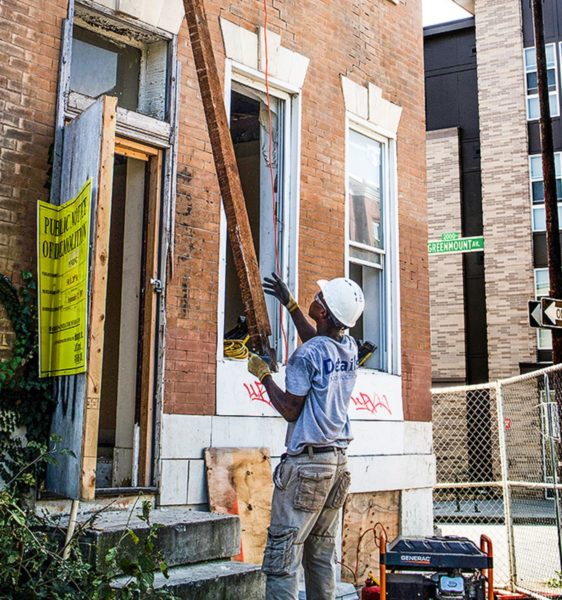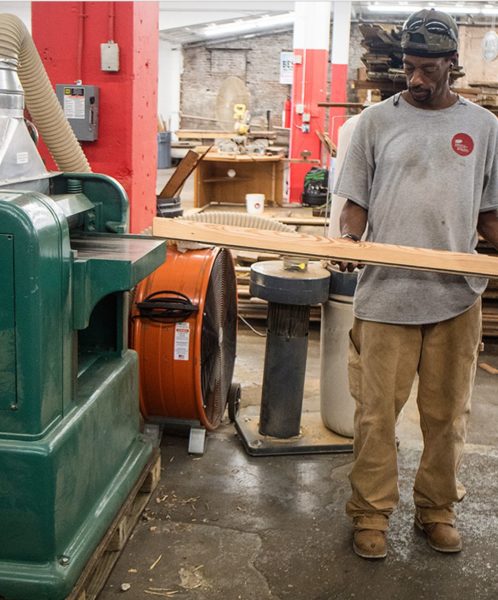 The materials harvested from row homes are brought to Brick + Board to be sorted and prepped for use. That's where Room & Board comes in. We take the wood that's prepped at Brick + Board and send it to our American manufacturers to be made into furniture, like our McKean media cabinets and Etting bookcases. Specifically designed to showcase the beauty of reclaimed wood, these pieces close the loop on the deconstruction process: What was once in a home comes full circle to be re-used in another home.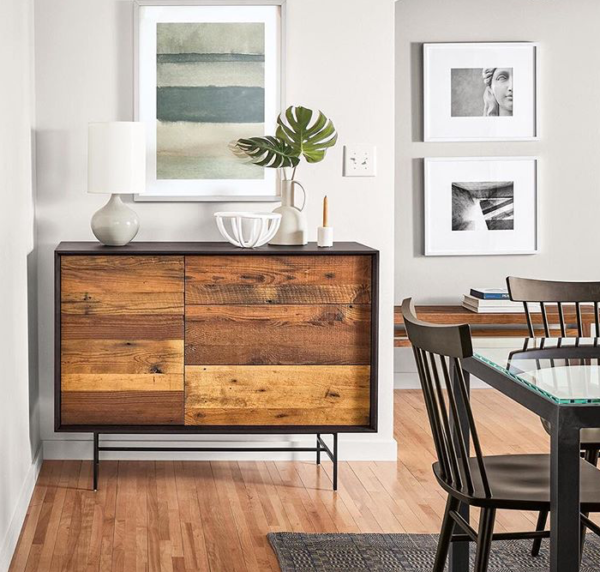 "Everybody is so passionate about this project. There's just something really, really special about it," explains Michael Brotman, merchandise manager at Room & Board (and the designer behind McKean and Etting). "It has the most heart of anything I've ever worked on."
Read the full article here.