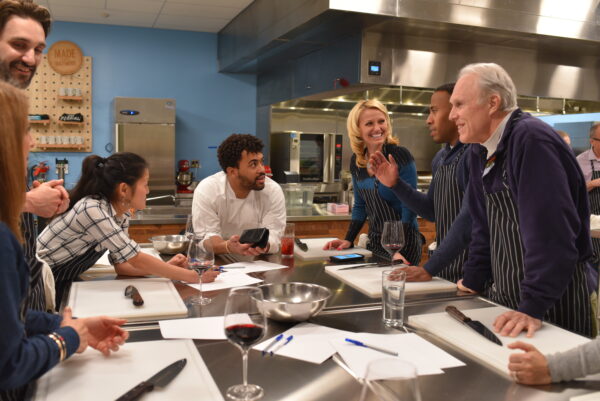 Humanim's culinary social enterprise School of Food is proud to offer corporate team building classes for socially minded businesses and organizations!
School of Food team building workshops inspire growth and camaraderie – in the kitchen and beyond. From menu building to kitchen-style teamwork, each workshop imparts tangible collaboration skills and expert cooking techniques, in a fun and interactive (and delicious!) environment.
Plus, all team building workshops come with a side of social impact – by supporting Humanim's mission of job creation & training for community members with barriers to employment.
Learn more about School of Food's class offerings at their website.