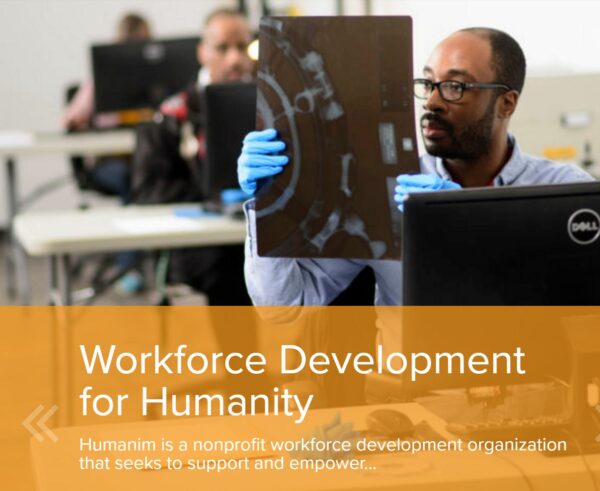 We are thrilled to have our Social Enterprise Division and the work of our social impact businesses featured by the Social Enterprise Alliance, an organization that works to catalize the rapidly growing social enterprise movement in the United States. Here's an excerpt from their spotlight:
The Humanim Social Enterprise Division values social entrepreneurship as a cornerstone of their corporate values and a guiding strategic principle. Through it, they are able to create economic opportunity for ancillary business development, in addition to jobs for community members. The Division focuses primarily on wealth building for low-income and minority individuals and small business development. They also prioritize skill-building and workforce placement for those with barriers to employment, job creation and supply chain connections. These services empower small business owners and grow the local economy.
Read the full article here.