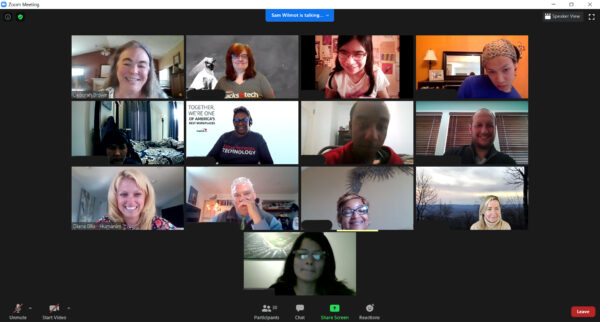 Earlier this month, Humanim's Impact Leaders Network (ILN) and Start on Success (SOS) Program hosted virtual mock interviews for program participants. SOS students had the opportunity to practice their interviewing and public speaking skills in preparation for their job search after graduation. They also received helpful feedback and coaching from the mock interviewers. Thank you to the ILN and volunteers, including business professionals from Capital One, who spent their afternoon partnering with Humanim for this event.
We'll be hosting another round of virtual mock interviews for Start on Success students in June – details to come on how to volunteer!
About Start on Success (SOS)
Humanim's award winning SOS workforce program provides high school students with disabilities the opportunity to participate in a combination of career and workplace readiness training, as well as social and self-advocacy skills education, in a virtual class setting. The overall goal of the SOS program is to equip youth with the necessary skills to succeed in the 21st century workforce, and to obtain the knowledge and experience necessary to become competitively employed after graduation.