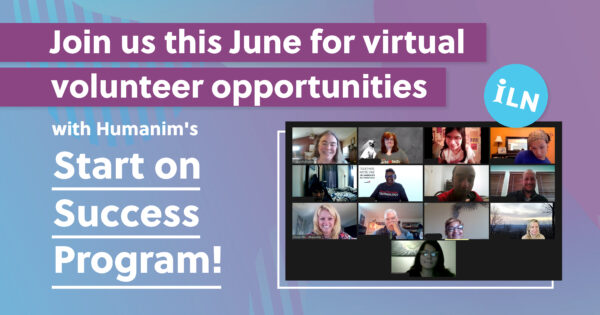 Join us in June for a virtual volunteer opportunity with Humanim's Start on Success Program!
The Impact Leaders Network is seeking volunteers to help Start on Success (SOS) students hone their job interview and public speaking skills, as they prepare for their job search after graduation. Volunteers will conduct mock interviews with students, while providing professional feedback and coaching.
About Start on Success (SOS)
Humanim's award winning SOS workforce program provides high school students with disabilities the opportunity to participate in a combination of career and workplace readiness training, as well as social and self-advocacy skills education, in a virtual class setting. The overall goal of the SOS program is to equip youth with the necessary skills to succeed in the 21st century workforce, and to obtain the knowledge and experience necessary to become competitively employed after graduation.
When:
-Tuesday, June 15th, 2021
3:15pm – 5:00pm via Zoom
To Volunteer, RSVP by June 12th at: ImpactLeaders@humanim.org