With this Third Honor, Cindy Plavier-Truitt joins the Daily Record's Circle of Excellence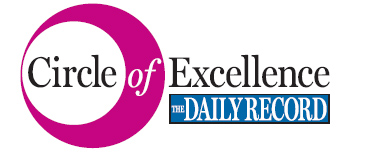 Humanim congratulates Cindy Plavier-Truitt, Senior Vice-President and Chief Business Officer, for being chosen by The Daily Record as one of Maryland's Top 100 Women. This is the third time (2006, 2009, 2015) she has been recognized for this outstanding achievement, which places her inThe Daily Record's prestigious group, the Circle of Excellence.
The Top 100 Women, celebrating its 20th anniversary, is a great tribute to the honorees for their many accomplishments and important contributions to Maryland. Cindy Plavier-Truitt was one of (nearly) 400 to be nominated for the statewide honor. Their educational and career history, professional and community involvement, corporate and nonprofit board memberships, and mentoring experiences were all carefully evaluated during the review process.
"The 2015 Maryland's Top 100 Women honorees inspire those around them by their actions, their words and their deeds," said Suzanne Fischer-Huettner, publisher. "They share an amazing talent for balancing many facets of their lives. They have achieved personal success, but they also contribute to bettering the communities in which they work and live. And they are active mentors of the younger generation of businesspeople. The Daily Record is pleased to honor them."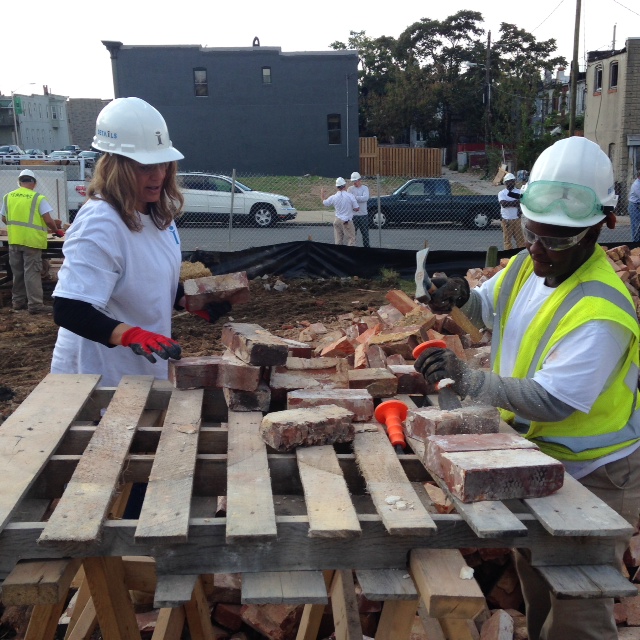 Cindy Plavier-Truitt's position as Chief Business Officer includes management of Humanim's Baltimore operations and very successful Social Enterprise Division- a division that includes Details (Deconstruction), iScan and Harbor City Services. These business entities provide training and job opportunities for people with barriers to employment.
"This achievement comes as no surprise to Humanim," said Henry Posko, President and CEO of Humanim. "Cindy's contributions have had a tremendous positive impact on the community over the last 20 years. She brings a unique vision and energy to the development and growth of new programs that continue to provide great resources to the people we serve, our agency, and the overall community."
Humanim has over 41 years of success providing workforce development, mental health and developmental disabilities services to those most in need across Maryland. Today, Humanim has expanded that vision to create a sustainable economic model for the provision of workforce development services combining occupational skills training, business development and social enterprise. The new model sprung from a visionary project that board and staff undertook in one of the most impoverished areas in East Baltimore. Their services have grown to provide support for the growing and diverse needs of the people and communities they serve.
"I am incredibly honored to be included with so many prestigious honorees. Of course, none of my accomplishments could have happened if it were not for the amazing Humanim team and our community partners. I am so very grateful to be able to be of service."
—Cindy Plavier Truitt
Please contact Mark Bandy for more information.