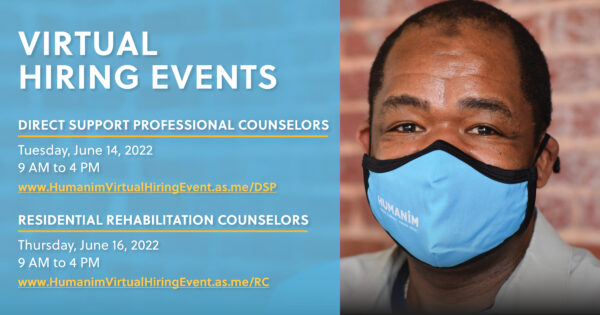 Join us next week for our virtual hiring events on Tuesday and Thursday.
Come meet the team, learn about careers at Humanim, apply for jobs and interview on the spot!
We are hiring for Full and P/T positions in a variety of locations throughout Maryland, including Direct Support Professionals & Residential Rehabilitation Counselors. Positions offer flexible schedules, apprenticeship training, excellent benefits, and more.
At Humanim, our employees are passionate about what they do, and we are passionate about serving our employees! We are committed to inclusive hiring and offer some of the best benefits in the field.