Press Release October 4, 2012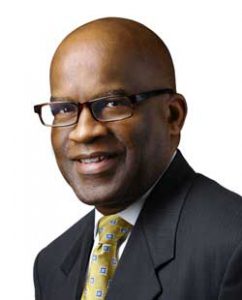 BALTIMORE, MD – Kenneth Grant, the Vice President for Supply Chain Management for the Johns Hopkins Health System, recently joined the Board of Directors for Humanim. Humanim is a not-for-profit organization that was founded over forty years ago to provide services for individuals facing barriers to employment living within the Baltimore/Washington region. Annually, the organization invests in the future of over 4,500 individuals by providing services within three focus areas: Workforce Development, Clinical Services, and Community Development.
Mr. Grant brings to the board a wealth of experiences gained throughout his extensive career. In his present role as Vice President for Supply Chain Management for Johns Hopkins Health System, Grant is responsible for a variety of support service functions including: environmental services, nutrition services, corporate purchasing, patient transport, mail services, and also the institution's Community Health initiatives. Johns Hopkins Medicine includes six academic and community hospitals, four suburban health care and surgery centers, more than 30 primary health care outpatient sites, as well as programs for national and international patient activities.
Upon his selection, Mr. Grant indicated that "I am excited to have joined the board of Humanim. I look forward to working collaboratively with other board members to support the successful programs of this dynamic organization."
Mr. Grant is a resident of Columbia, Maryland, and received his Bachelor's degree in Business Administration from Tulane University and his Masters degree in Management from the University of Maryland, College Park.