Press Release October 4, 2012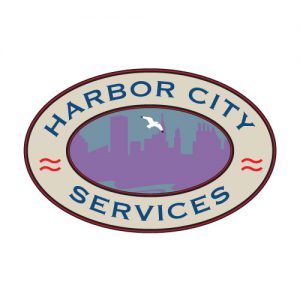 BALTIMORE, MD – Humanim is pleased to announce its merger with Harbor City Services (HCS), a 25-year-old a non-profit social enterprise. The business service lines offered by HCS include: document management, document and furniture storage, shredding, and moving services provided to 300 diverse customers. The University of Maryland Medical System and John Hopkins Medicine are two of the largest and most notable customers served by Harbor City Services.
In assessing this strategic opportunity, Humanim determined that the missions of the two organizations are extremely compatible and moreover, that there are strong synergies between the existing workforce development services operated by both entities.
This merger, facilitated by generous support from the Abell Foundation, offers the opportunity of integrating HCS operations within Humanim's existing social enterprises, which include document management services (iScan) and building deconstruction (DETAILS). The HCS' brand will be preserved as a Division of Humanim with continued employment of current employees and services to customers.
Within Humanim, this expanded portfolio of social enterprises will apply proven business strategies to maximize improvements in recovery and overall well-being for employees. Humanim and HCS are examples of the growing social enterprise movement, which brings business practices and earned income to the solution of social problems not solved by charity or the market alone.
Humanim President and CEO Henry Posko noted that "we believe that our merger with Harbor City Services will greatly expand the organization's collective ability to serve both business customers and also individual job seekers, creating a win-win solution for the Baltimore metropolitan area."
John Herron, HCS founder and CEO commented that "our merger with Humanim represents a unique opportunity to ensure that Baltimore area residents facing barriers to employment have improved access to both jobs and the full range of supportive services that will increase their workplace success."
Herron has spent 42 years focused on the study and treatment of schizophrenia as a clinician, teacher, researcher, and administrator. He received his Bachelors degree in History from Loyola College in 1969, his Masters in Social Work from the University of Maryland in 1975, and his executive Masters in Business Administration from Loyola University of Maryland in 1999. Herron founded Harbor City Services, Inc., a self-sustaining social enterprise employing individuals in recovery from mental illness and/or substance abuse disorders in 1987, to improve long-term employment outcomes for those in recovery in spite of their having a chronic illness. He is an assistant clinical professor at University of Maryland School of Medicine, Maryland Psychiatric Research Center and an instructor at Columbia University School of Social Work. He is also past president of the Maryland Chapter of the Social Enterprise Alliance and president of the MECU Credit Union Foundation.
The integration of Harbor City Services into Humanim will be completed by October 2012.