Press Release March 13, 2012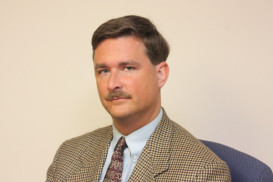 BALTIMORE, MD – Jeffrey Smith, the Director of Public Affairs and Resource Enhancement for Humanim, was recently elected to serve as the incoming vice president of the Maryland Recreation and Parks Association (MRPA). MRPA is a statewide non-profit membership organization serving more than 900 professional and citizen advocates involved in parks and recreation. The association was established in 1945 and provides member services and advocacy for all of Maryland's state, county, and municipal parks and recreation agencies and their numerous stakeholders.
Mr. Smith brings to the board a wealth of knowledge gained throughout his seventeen year career. At Humanim, he is responsible for coordinating both the organization's legislative advocacy efforts and the cultivation of strategic partnerships in support of its mission. Annually, Humanim serves over 4,500 individuals throughout Maryland.
Upon his election, Mr. Smith indicated that "it is an honor to be selected to serve Maryland's numerous parks and recreation professionals, volunteers, and users. It is vital that we educate our elected officials about the crucial role that parks and recreation play for citizens throughout our state."
Mr. Smith, currently a resident of Nottingham, MD, has participated in numerous community activities throughout his career, in addition to this most recent role. Mr. Smith has held a number of positions related to parks and recreation, including nearly ten years as the chairman of the City of College Park Recreation Board, and serving a two-year term as the president of the Prince George's County Parks and Recreation Advisory Board.
About Humanim: Humanim was founded over forty years ago to provide services for individuals living within the Baltimore Washington region. Annually, we invest in the future of over 4,500 individuals by providing them services within three focus areas: Workforce Development, Clinical Services and Community Development. Populations served include those facing a variety of barriers to success including poverty, lack of education/skills, and a variety of physical and mental challenges.
Contact:
Cindy Plavier-Truitt, Chief Development Officer
(410) 381-7171