Press Release September 19, 2012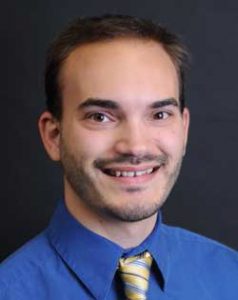 BALTIMORE, MD – Humanim is pleased to announce the promotion of Jesse Guercio to the position of Director of Behavioral Health Services. Humanim is a not-for-profit organization that was founded over forty years ago to provide services for individuals facing barriers to employment living within the Baltimore/Washington region. Annually, the organization invests in the future of over 4,500 individuals by providing services within three focus areas: Workforce Development, Clinical Services and Community Development.
In this new role, Mr. Guercio will be responsible for the clinical, fiscal, and operational oversight of Humanim's mental health day and residential programs. This role will also focus on the development and expansion of the behavioral health related services offered by the organization. Guercio brings to this position a wealth of experiences gained throughout his ten years at Humanim. Most recently, he served as a Program Manager within the organization's mental health department.
Upon his selection, Mr. Guercio indicated that "this new role offers an excellent chance to help advance the mission and vision of Humanim, and further our organization's ability to help connect individuals and families living throughout Maryland with sustainable employment."
Mr. Guercio, a resident of Baltimore, Maryland, received his Bachelor's degree in Psychology from the University of Maryland – Baltimore County. Beyond his employment at Humanim, Guercio has participated in numerous community activities throughout his career. Presently, he serves on both the Board of Directors of the Association of Community Services (ACS) of Howard County, and the Board of Advisors of the Community College of Baltimore County Psychiatric Rehabilitation Program. Guercio is also the Immediate Past Chair of the Leadership Howard County Executive Coaching Committee.