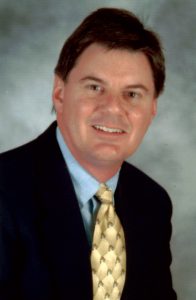 BALTIMORE, MD – Robert Causer, the Vice President of Human Resources for Humanim, was recently elected to serve on the Maryland Society of Human Resource Management State Council (MD SHRM).  MD SHRM is an affiliate of the national Society for Human Resource Management, and serves as a local starting point for networking, information, professional development, and continued support of excellence within the profession of human resources.
Mr. Causer will serve in the position of Diversity & Inclusion Director.  He brings to the board of MD SHRM a wealth of knowledge gained through his thirty-one year career.  Causer holds a degree in business administration from the Pennsylvania State University; earned certification as a Senior Professional in Human Resources in 2000. As Vice President of Human Resources, he has led Humanim's team of human resource professionals since 2001. Collectively, Humanim has a staff of 500, and provides workforce development services to serves over 4,500 individuals throughout Maryland every year.
Upon his selection, Mr. Causer indicated that "it is an honor to have been elected to the board of the MD SHRM.  I look forward to helping the organization further hone its efforts in promoting diversity and inclusive practices as key components of effective human resource management."
Mr. Causer, a resident of Frederick, MD, has participated in numerous community activities throughout his career, in addition to this most recent role.  Specifically, Causer has been a member of SHRM since 1994. He served on the Board of Directors of the Howard County, MD Chapter of SHRM from 2006-2009 and was Chapter President in 2007.
About Humanim:  Humanim was founded over forty years ago to provide workforce development and human services to individuals facing barriers to employment and disabilities. Presently, our organization serves over 4,500 people a year throughout Maryland.  Humanim and its dedicated staff members work to create jobs through our own business development as well as through our traditional workforce development programs.