Our Impact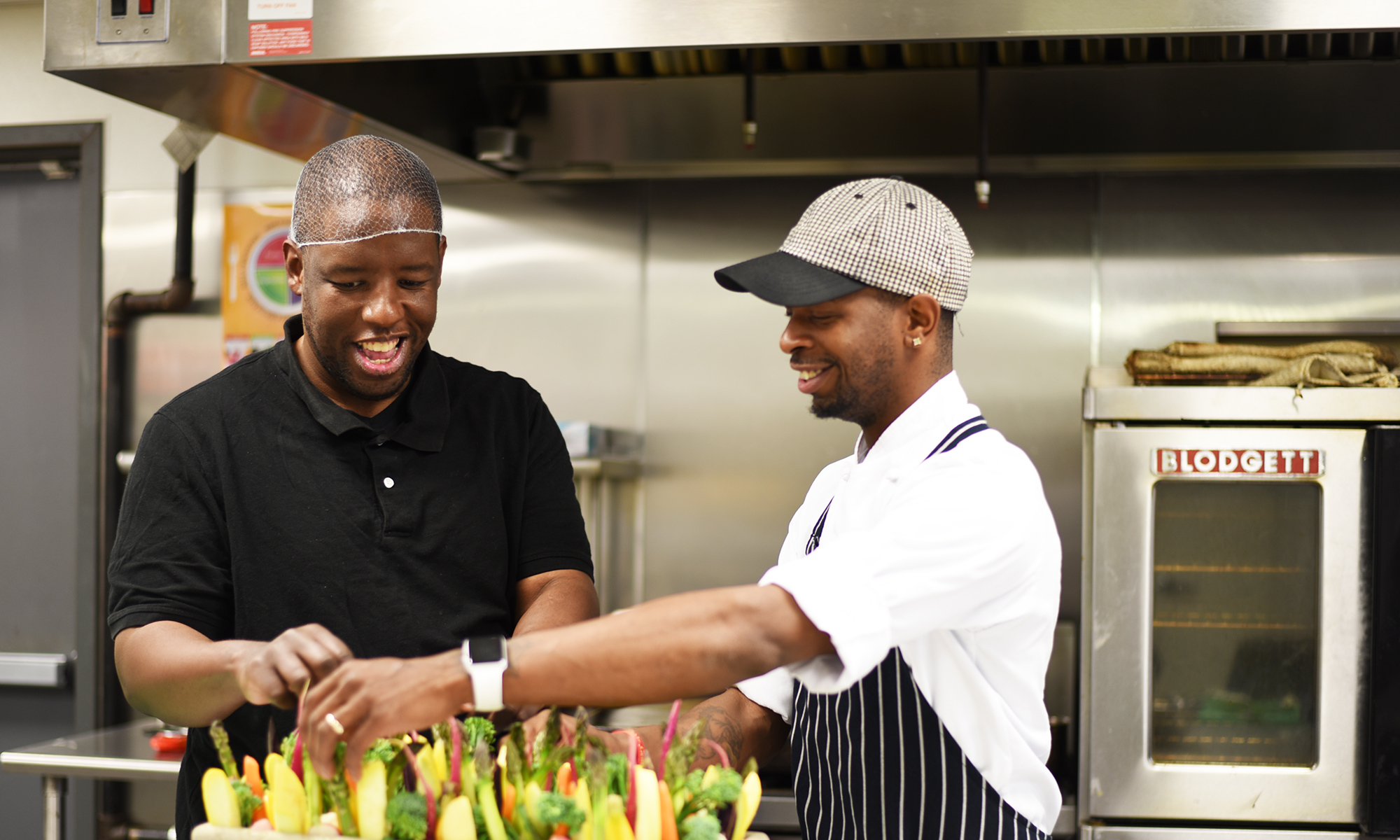 Empowering Individuals.
Creating Pathways to Economic Equity and Independence.
Human Impact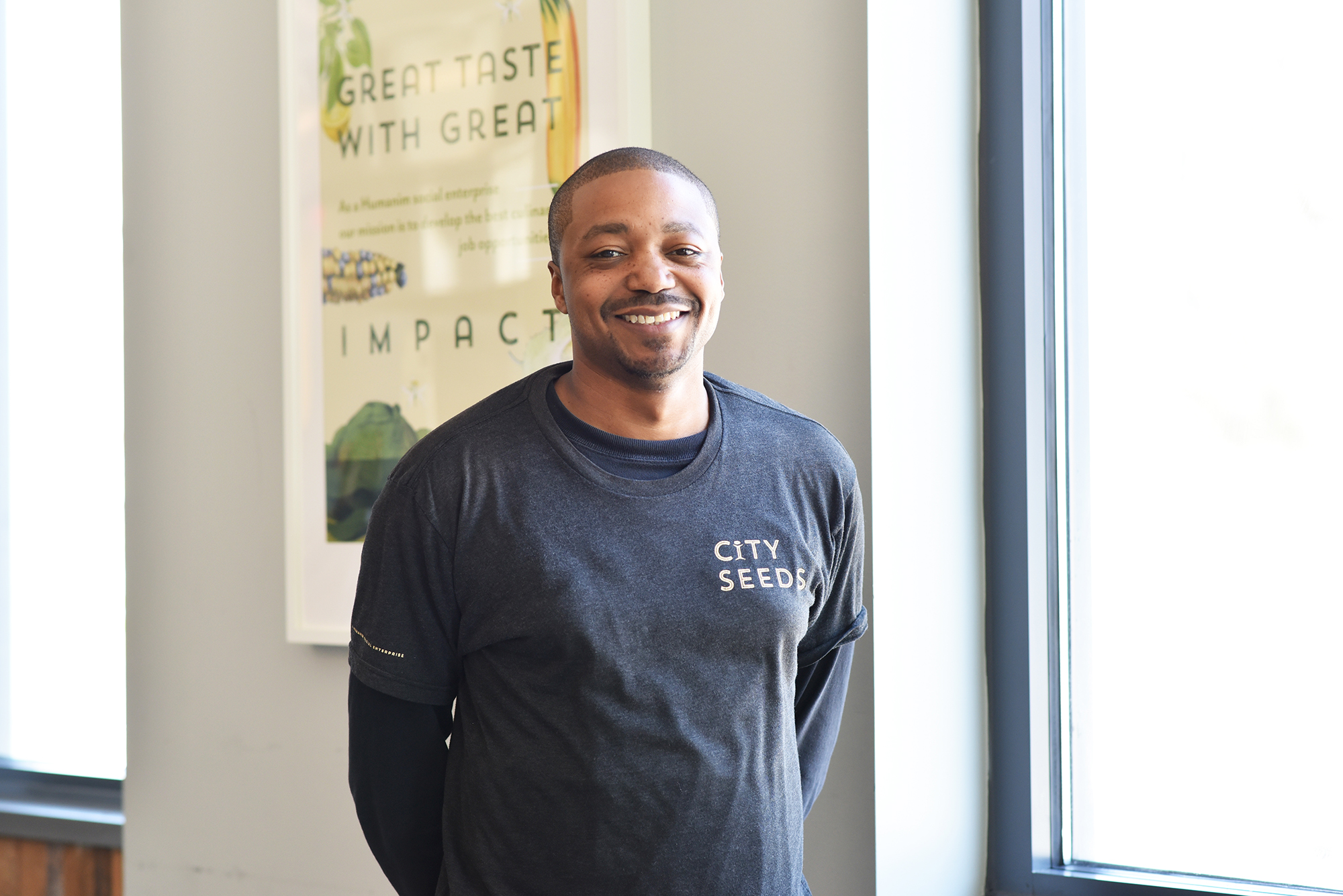 Lee
Social Enterprise
Rochester LeArtis – known as Lee – started at City Seeds in November of 2016 as a Driver. A loving father of six children, Lee found out about City Seeds through Humanim's Workforce Solutions program, which assists TCA recipients with finding employment. After being in and out of prison for several years, Lee had found it difficult to find consistent employment that would support his family.
Lee was a key member in the beginnings of the City Seeds team!  He helped form operating procedures that are now standards for the company, including reviewing the order with the client upon delivery and making sure everyone is satisfied before getting back on the road.
Since helping launch City Seeds' catering services over three years ago, Lee's role has expanded to Service Delivery Driver, increasing his responsibilities to include elaborate setups for full service events, such as cocktail parties and plated dinners. He has also grown to become City Seeds' go-to trainer for newly hired team members, showing them the ropes and making them feel like part of the team immediately upon their start.
"My life changed in many ways. For one, I got a stable job that allows me to support my family. For two, I get to meet a lot of interesting people – literally, every day. Which can lead to other connections that help you personally or on the job. I'm not stuck in one thing all the time. It's an adventure."
By The Numbers
300,000+

Healthy & Nutritious Meals Prepared and Delivered to Community Members Affected by the Pandemic

20,000

Meals Prepared and Delivered to over 350 Baltimore City School Students Facing Food Shortages Among School Closures (in partnership with Baltimore City Schools)

44,000

Meals Provided to At-Risk, Low-Income Individuals and Families Experiencing Food Insecurity in East Baltimore
Our Approach
Job Creation & Training

With a foundation in workforce development, our Social Enterprise Division was designed to intentionally fit the context and employment/training needs of low income Baltimore City residents. Our social enterprises focus on wealth building, job creation, and job training for Baltimore residents with barriers to employment.

Community Minded Development

Through a strong network of strategic partnerships spanning public-sector entities, allied community-based organizations, as well as institutions and businesses with a presence in Baltimore City, we are in a unique position to translate community needs to developers, while supporting small business and entrepreneurialism in the communities we serve.

It's An Ecosystem

Each of our social impact businesses operate within an ecosystem of corporate, government and community partners that strengthen the local economy, while creating opportunities for small, minority businesses and community members, through workforce training and job creation. This ecosystem approach yields high financial and social returns by leveraging market forces to lift up communities.