Our Impact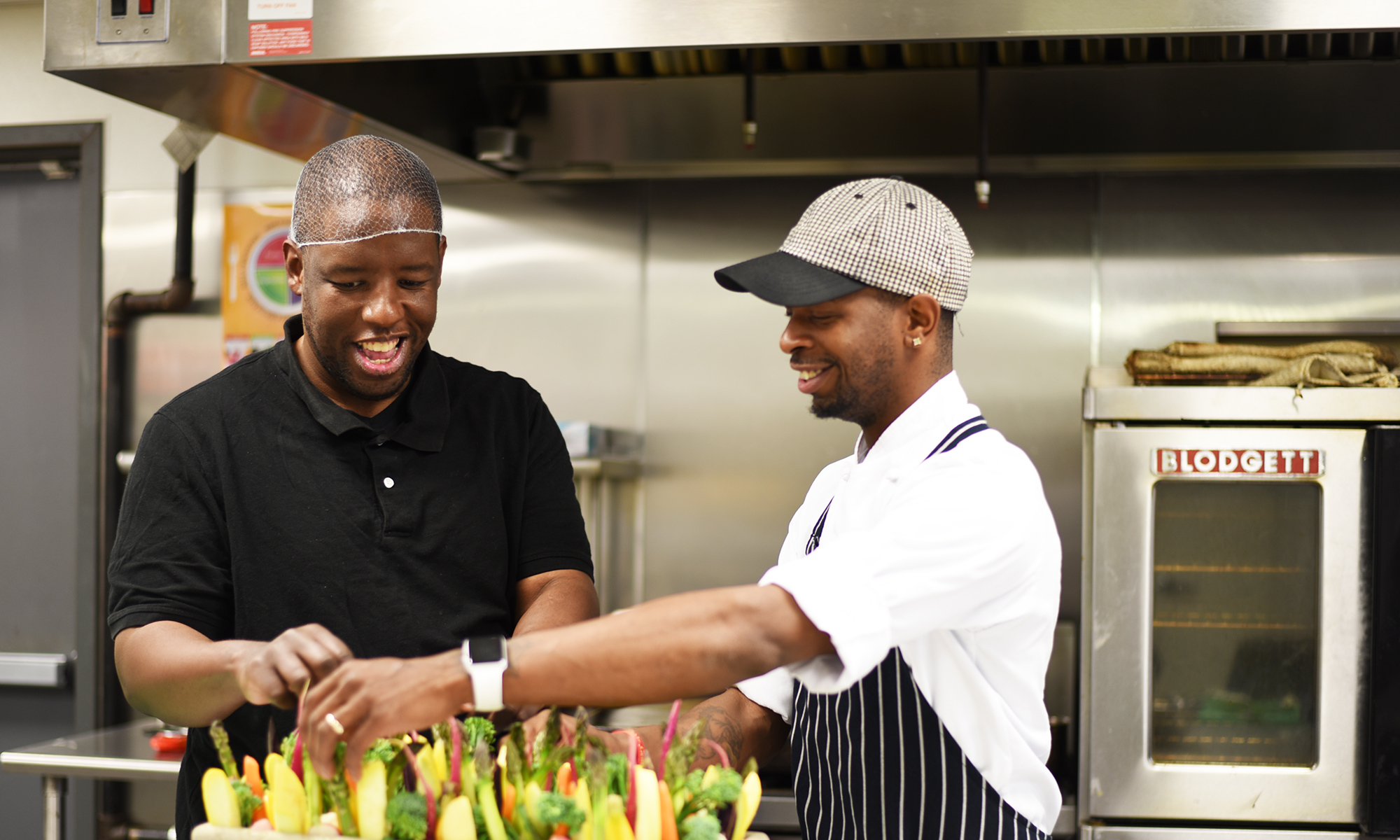 Empowering Individuals.
Creating Pathways to Economic Equity and Independence.
Human Impact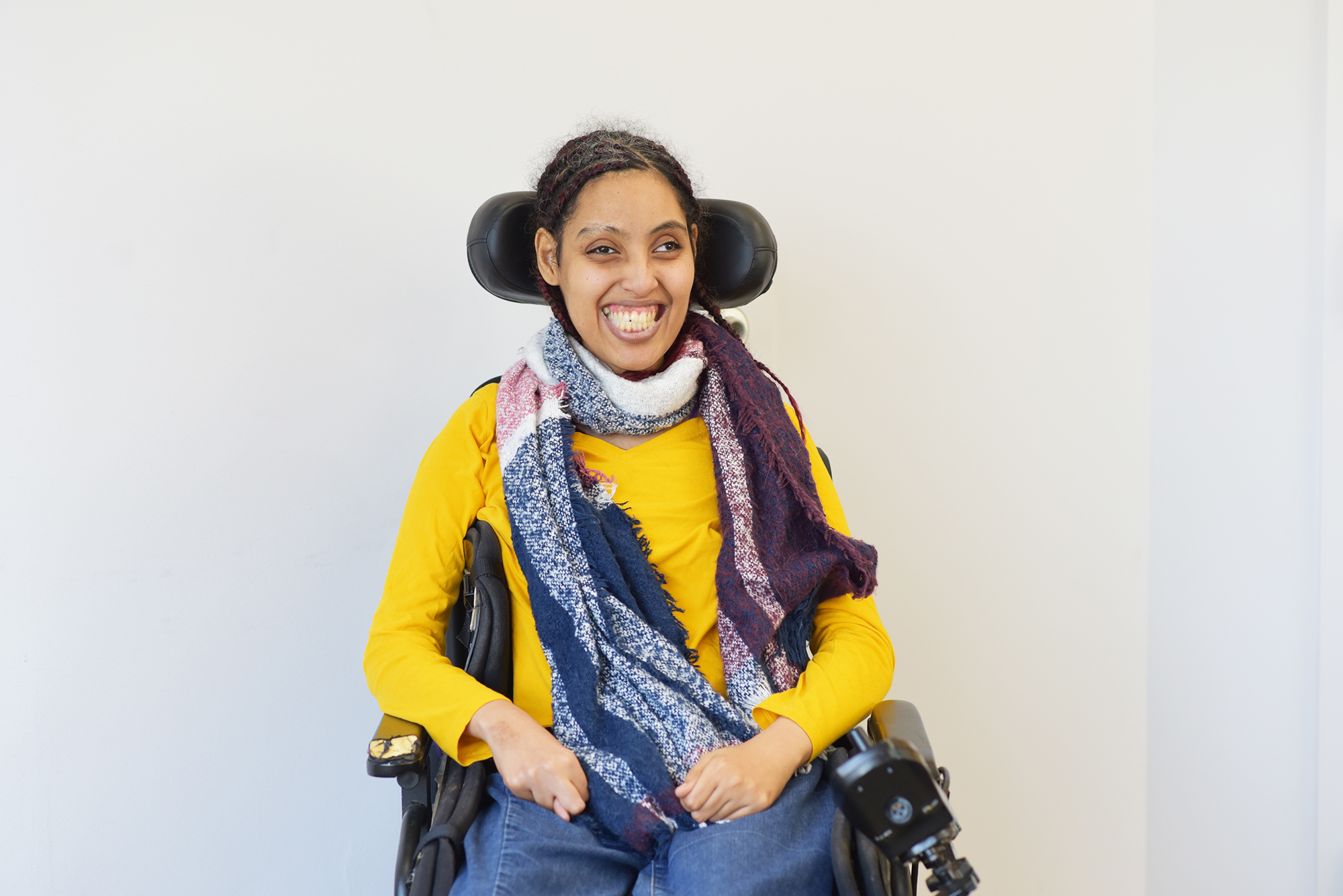 Defu
Developmental Disability Services
Defu first came to Humanim's day program in 2009, after being referred by the Howard County Public School System. Defu's sunny disposition and great social skills quickly endeared her to her peers and staff.
In 2014, Defu began participating in Athletes Serving Athletes after they visited Humanim to recruit participants. ASA, an organization started in Baltimore to empower individuals with limited mobility to train for and participate in mainstream running events, quickly became a passion for Defu. She went on to compete in the Iron Girl competition for the next 3 years, and became a 2 time Baltimore Marathon runner, as well as ASA's very first female triathlete. "It helped me with my confidence and talking to people more. I'm more outgoing now than I was before," Defu says of her ASA experience.
After becoming a decorated ASA athlete, Defu decided she wanted to pursue employment, and entered Humanim's employment services in 2018. Due to her limited physical abilities, she found it difficult to find employment that fit her skill sets. After a year of job searching, some of Defu's staff got together to brainstorm the best action plan for finding employment, and decided to reach out to places with whom Defu already had a strong relationship. ASA was a natural place to start, and soon after approaching the organization, they brought Defu on to become their paid spokesperson, a perfect fit for her determination, outgoing personality and ability to motivate others. As ASA's spokeswoman, Defu speaks with potential sponsors and donors, as well as at ASA events to share her experiences and recruit volunteers.
"We are thrilled for Defu to be able to share her story and share the joy and opportunities that ASA has brought to her life.  We are so proud of Defu and honored to have her speak on behalf of ASA," says Julia Kardian, Director of Development at ASA.
Defu says the opportunity with ASA has been an incredible experience so far, a natural extension of her passion for ASA, and has helped build her confidence as well.
"I was raised in a household where family is always number one. Humanim's like a family, so this is like a home away from home. This is the longest program I've ever been in because they make you feel like family. They treat us like human beings. Without Humanim I don't know where I would be. They have my back."
By The Numbers
1,300+

Virtual Classes held for Program Participants

85,000

Virtual Supports Provided Through the Pandemic
Our Approach
Person Centered Care

Our person-centered approach emphasizes individualized care, community integration and customized employment, with the goal of empowering individuals to achieve both personal and economic independence.

Community Integration

Humanim's Day Services and Personal Support Services offer transitional and rehabilitation support to individuals so that they can take an increasingly active role in their community. Individuals create personal goals, learn skills, exercise independence, and participate in recreational activities within the community.

Customized Employment

Our organization was founded on the belief that every human being has potential and that work is transformative. Our employment services focus on matching an individual's unique interests and skills to the hiring needs of employers, while supporting career discovery and job growth through ongoing supports and advocacy for both employees and employers.